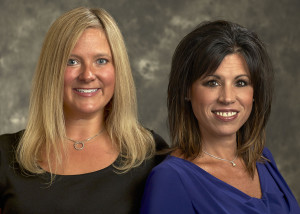 Greater Illinois Title Company (GIT), a Chicago-based real estate information
services provider and Illinois' largest title insurance agency, has announced that
it has opened a full service title insurance and closing operation in Indiana.
Greater Indiana Title Company, a wholly owned subsidiary of Greater Illinois
Title Company has opened its main office in Merriville and closing locations in
Munster, Valparaiso and St. John. Greater Indiana Title will service customers in
Northwest Indiana and throughout the state.
Cindy Colvin has joined Greater Indiana Title Company as a Senior Commercial
Escrow Officer. Ms. Colvin, formerly a commercial loan officer and commercial
lender, most recently worked as a Commercial Closing Officer and Account
Manager for a local title company. She has been in the industry for over twenty years.
Kristin Busch also joined Greater Indiana Title Company and has been named
Executive Account Manager for GIT. Ms. Busch, who has fifteen years of
industry experience, received her MBA from Indiana University. She will be
responsible for business development and sales throughout the state. She will
also focus her efforts on national business to be serviced by GIT's National Title
Services Group™.
Greater Indiana Title Company will offer title insurance policies underwritten by
Chicago Title Insurance Company and Old Republic National Title Insurance Company.
Founded in 1985, Greater Illinois Title Company is the largest title agency in
Illinois and one of the largest title agencies in the country. In 2013 it was named
in the Top Ten in the country and awarded the Title Agency Excellence Award
by the Fidelity National Title Group. The company operates through a network of
sixteen offices in the Chicago area and provides title insurance, land surveys, tax
deferred exchanges, construction and commercial escrow services, sale and
refinance closing services and real estate information for customers across the country.
"We are expanding our reach into new states to follow existing customers and to
gain access to new customers and new markets", stated GIT's president,
Gregory M. Kosin.  "Cindy and Kristin will be valuable and innovative resources
to clients and will focus their efforts on growing GIT's business across all market
segments."
For Further Information Please Contact:
Gregory M. Kosin
Greater Illinois Title Company
120 North La Salle Street Suite 900
Chicago, Illinois 60602
Phone: 312.264.4714
greg.kosin@gitc.com